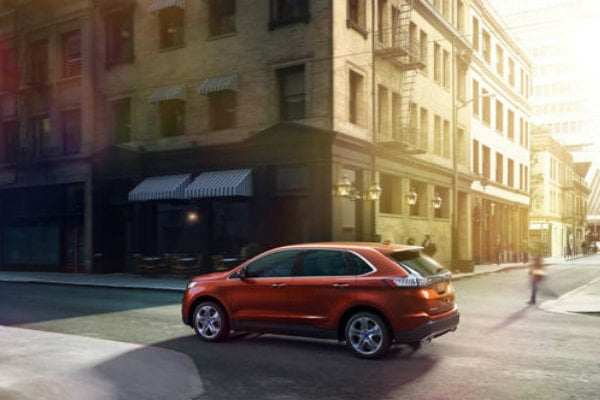 For those times when a used vehicle is more obtainable and a better fit for your lifestyle, our wide selection of used Ford vehicles in Dickson City is your one-stop shop! We provide an assortment of used vehicles, ranging from coupes, sedans, SUVs, trucks, and hatchbacks that we guarantee will be an excellent addition to your family. With vehicles dating all the way back to 2010, we have all those in between years covered.
Our selection of used inventory presents a variety of automakers at a widespread price range, where you are bound to find the vehicle you have been looking for. We do not jeopardize on quality, as our rides are still in good shape and are reliable vehicles for even the most zealous of drivers.
What Benefits do Dickson City Shoppers Get When They Go for A Certified Pre-Owned Ford Vehicle?
For drivers looking for more peace of mind when purchasing a pre-owned vehicle, our dealership provides a plethora of certified pre-owned Ford vehicles available to Dickson City shoppers. With a 172-Point Inspection process, our certified technicians cover everything from vehicle history to past maintenance schedules, along with what was performed. They thoroughly check the underhood, underbody and all diagnostic systems to make sure they are functioning at their best ability. The exterior and interior features are examined as well, and repaired if need be. Lastly, a comprehensive road test is done to ensure top vehicle performance.
Along with the purchase of a Ford-certified pre-owned vehicle, a full CARFAX Vehicle History Report is kept and updated to keep track of any issues that may come up in the future. Our complimentary 24-Hour Roadside Assistance allows you to access roadside needs such as, towing with rental car reimbursement, travel and destination expense reimbursement/aid, flat tire changes, a full delivery of gas for when you run out, and more! Not only that, we have a variety of Limited Warranty Coverage options for you to feel comfortable and confident should any issue arise in the future.
Overall, buying a used vehicle can be a little nerve-racking, but it doesn't have to be with our knowledgeable staff by your side every step of the way. For any questions regarding our used vehicles, contact us or give us a call at (888) 550-3720.