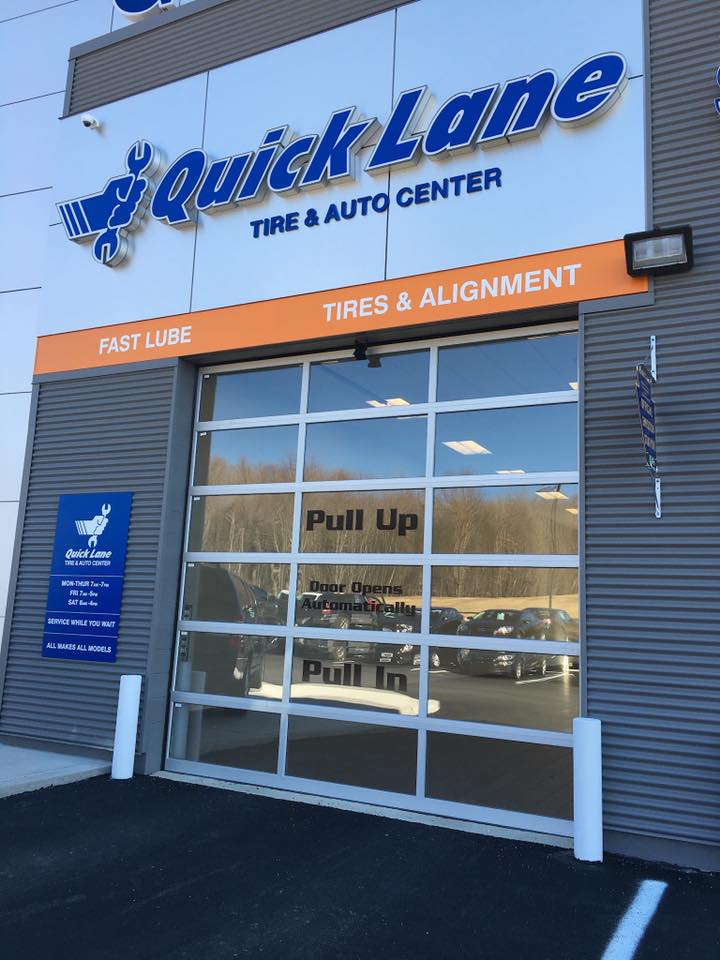 Quick Lane Tire & Auto Center at Gibbons Ford
Serving the greater Dickson City/Scranton area!
Quick Lane® is your go-to place for routine auto maintenance for all vehicle makes and models. Get extraordinary service from expert technicians. Find quality parts from Motorcraft® and OmnicraftTM. And take advantage of our Low Price Tire Guarantee. There is no appointment necessary. All makes and models are welcome! Heavy Duty vehicles please call ahead! 
We offer a comfortable waiting area with refreshments, complimentary wifi, mobile device charging station, children's play area, a window to watch while your vehicle is being serviced. Our shuttle service is currently suspended due to COVID-19.
Gibbons Ford offers convenient evening and weekend hours. Visit us for trusted vehicle maintenance services covering all the essentials: tires, oil change & maintenance, brakes, batteries, alternator & electrical system, air conditioning system, cooling system, transmission service, suspension & steering, wheel alignment, belts & hoses, lamps & bulbs, wiper blades and a thorough vehicle checkup report.
Quick Lane Fast Facts:
- Quick Lane means same day service, no appointment is necessary
- Quick Lane operates out of 4 bays with 2 designated truck bays

- Quick Lane operates on a first come first serve basis
- Wait times may vary
- Shuttle Service is currently suspended due to COVID-19. Thank you for your understanding.
- Quick Lane can service vehicles up to an F-150 based on lift availability
- Complimentary wifi, charging station, children's play area & beverage center including coffee, soda, water and tea.
- Wait time quoted at Check-in is total time until check-out (this includes vehicles ahead in line, and the time your vehicle will be worked on).
- A Quick Lane Advisor will notify when your vehicle and paperwork is complete and ready for check-out.
*Ask us about our Mobile Service! We'll bring the tools and technician to your home, office or job-site!
Gibbons Ford:
888-546-4975
Quick Lane Direct Line:
570-382-8484
Toll Free:
800-378-5678
Services Offered In Quick Lane:
-
Oil Change
- Tire Rotation
- Works Package (Oil Change, Tire Rotation, Full Vehicle Check-up)
- Engine Air Filter
- Cabin Air Filter

- State Inspections & Emission
- Wiper Blades
- Brakes
- Brake Service
- Tires
- Tire Repairs

- Battery Test and/or replacment
- Bulb Replacment

- Belts & Hoses
- Steering and Suspension repairs
- Alignments
- Ball Joints
- Coolant Flush & Change
*All Other Services must be performed in our Main Shop and require an appointment.
Quick Lane Hours
Monday

7:30 AM - 5:30 PM

Tuesday

7:30 AM - 5:30 PM

Wednesday

7:30 AM - 5:30 PM

Thursday

7:30 AM - 5:30 PM

Friday

7:30 AM - 5:30 PM

Saturday

8:00 AM - 2:00 PM

Sunday

Closed