Demo Cars for Sale! | Used Vehicles Under 5,000 Miles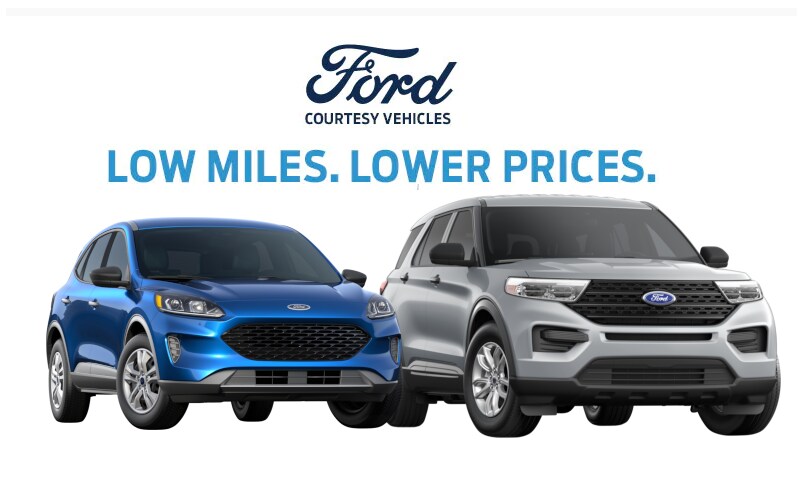 As proud participants in Ford's Courtesy Transportation Program (FCTP) Gibbons Ford is able to offer new out of program vehicles that have been selected for our clients to drive while their vehicle is in for service for an overnight repair. Pampered by our clients, and METICULOUSLY cared for and maintained by our service team, these vehicles are gently driven for a short period of time and are then made available for sale. Gibbons Ford courtesy vehicles offer a money savings ADVANTAGE over purchasing a NEW Ford with no mileage and still receive the new rebates and incentives.
Why Buy a Courtesy Vehicle from Gibbons Ford?
Courtesy vehicles have low mileage, Most have 2,000 to 4,500 miles
 
Courtesy vehicles are usually current or previous model years
 
Courtesy vehicles have the remainder of the factory warranty
 
Courtesy vehicles are eligible to receive most incentives and purchase plans
 
You get the BEST OF EVERYTHING - HUGE savings, Reduced payments, and a PROFESSIONALLY MAINTAINED FORD vehicle