---
It's no secret that tires are some of the most important components of your vehicle. However, to ensure you stay safe on the roads of Dickson City, Scranton, and Wilkes-Barre, PA, you'll want to learn as much about your tires as possible. One of the most important things to know is how long your tires are designed to last.
Luckily, our team here at Gibbons Ford is here to help you answer that question. So, before you hit the road or schedule tire repair, read on below to find out how long your tires can last and how we can help.
---
​
How Long Can My Tires Last?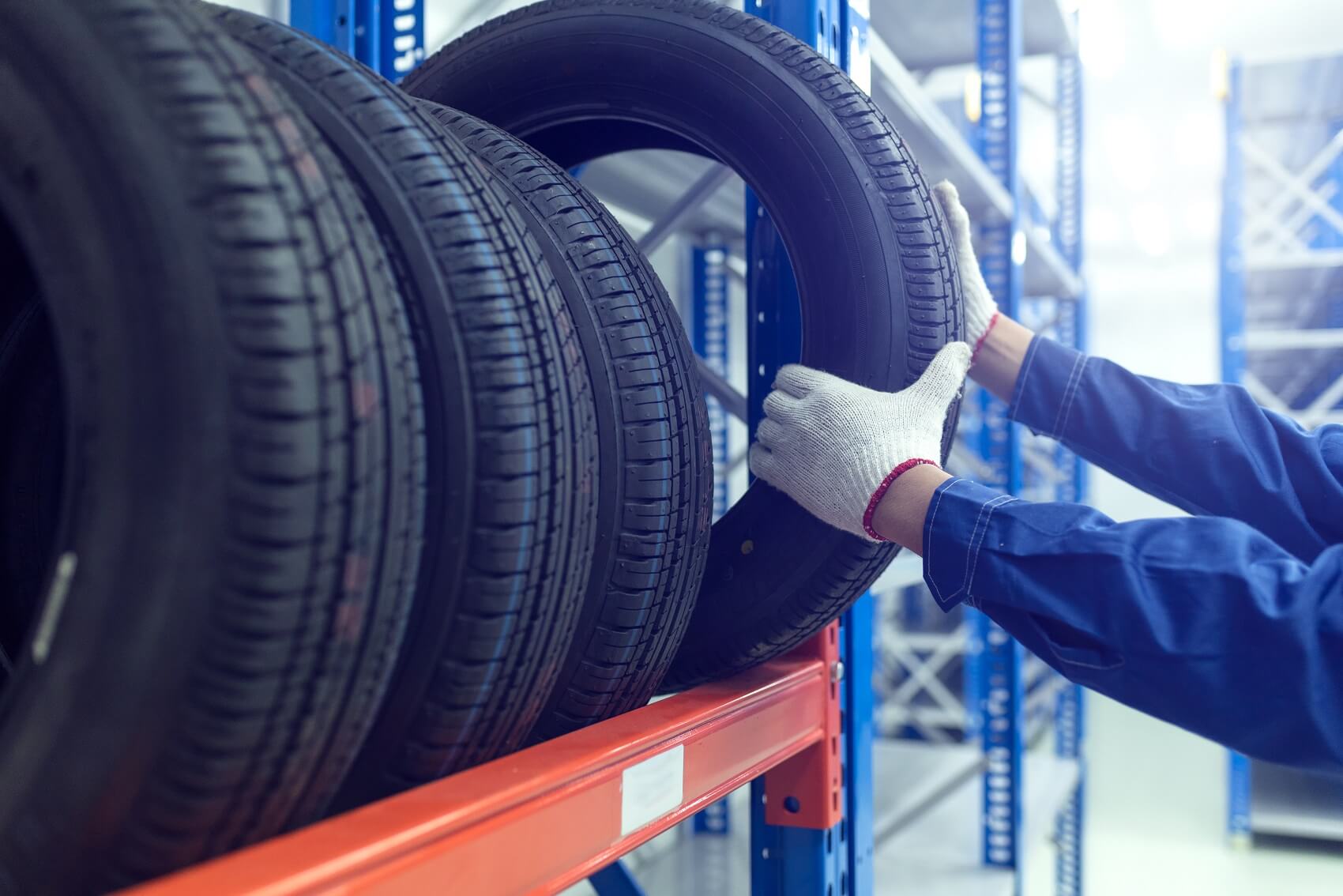 The lifespan of your tires will always vary. It depends largely on the way you drive, how often you drive, and if you experience any unexpected damage. However, most service professionals recommend you change your tires at least once every three to five years, or 50,000 miles.
That number may be significantly different for you. One of the easiest ways to keep an eye on the status of your tires is with a simple inspection. This can help determine whether or not your tires are due for standard service, a full-scale replacement, or are good to stay on the road.
Types of Tire Repair
If it's determined your tires are due for service, there are a few different things that may happen. Along with tire inspections, the two most common services are tire rotations and replacements.
While a tire rotation is fairly self-explanatory, you might not know the details of the process. These are designed to help maintain balance among your tires by moving your tires around to ensure their tread wears evenly. Tire rotations are a much more frequently needed service and recommended every six months or roughly 6,000 to 8,000 miles.
How Do I Know My Tires Need Service?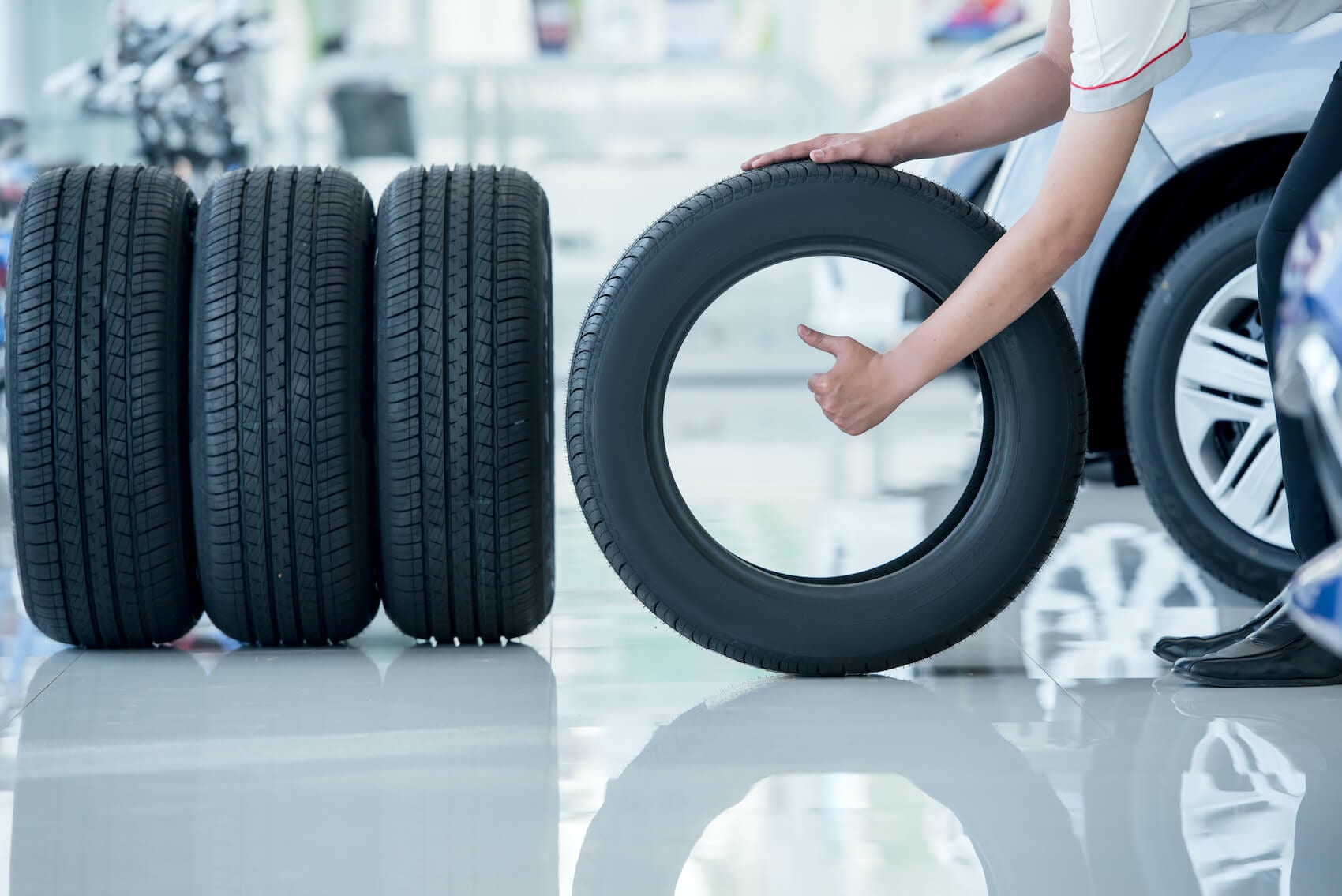 You can always simply bring your car in for an inspection to determine whether or not your tires need a rotation, replacement, or additional service. However, there are some ways to test whether or not your tires need service.
Along with staying on top of the time since your last replacement or rotation, you can test the tread of your tires with nothing but a penny. If you place a penny with Lincoln's head facing downwards, you'll be able to determine how worn the tread of your tires is. If you can see the top of Lincoln's head, your tires are fairly worn and may need to be replaced.
Tires wear from a variety of circumstances. Uneven roads, bad weather conditions, and poor driving habits are just a few reasons your tire's tread may wear. Additionally, if you don't look after your tires with proper maintenance at the aforementioned intervals, they may become too dangerous to drive on.
Tire Service at Our Ford Service Center
When the time comes for your tires to be rotated, replaced, or inspected, you can always rely on the factory-trained and certified technicians at our Ford service center. We provide all the tire services you need and much more, using only the best original equipment manufacturer (OEM) parts to get the job done.
To get you back on the road, our team will pair your car with tires designed for your car's make, model, and body type. Plus, scheduling tire service takes just a few quick minutes when you schedule online or over the phone.
---
Visit Gibbons Ford for a Tire Inspection!
If you think your tires have run their course around Dickson City, Scranton, and Wilkes-Barre, Pennsylvania, why not visit our service team here at Gibbons Ford? Our team will make sure your tires are working and looking their best before you set out for the next adventure.
To learn more about your tires or schedule a service appointment, contact or visit us today!
---