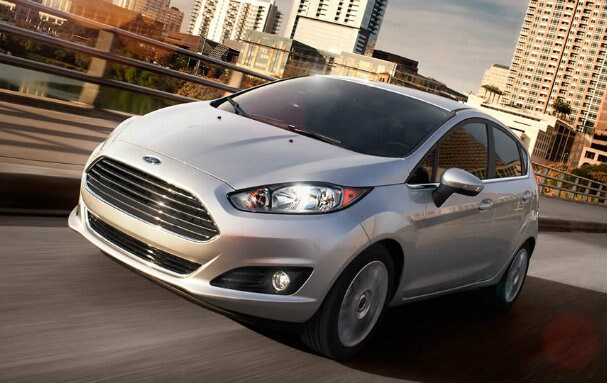 | | |
| --- | --- |
| Oil change - 2007 models and older | Every 5,000 miles/six months |
| Oil change - 2008 models and newer | Every 7,500 miles/six months |
| Tires | Change at signs of wear, no longer than six years |
| Brakes | Inspect every 10,000 to 15,000 miles |
| Engine air filter | 15,000 to 30,000 miles |
| Cabin air filter | Every 15,000 miles |
It doesn't matter if you're taking an afternoon drive or you're zipping down the highway heading towards your next big adventure, the Ford Fiesta will always be there for you. Don't let its size fool you, this compact car packs a heavy punch. Routine maintenance is crucial in keeping the Ford Fiesta in great shape, and our Scranton/Wilkes-Barre area Ford service center is here to help. Check out Ford's recommended maintenance schedule and be sure to schedule the necessary service appointments so your Fiesta can be with you for years to come.
Learn more:
If you're due for maintenance, simply make an appointment at Gibbons Ford by calling our team at 888-546-4975 today!