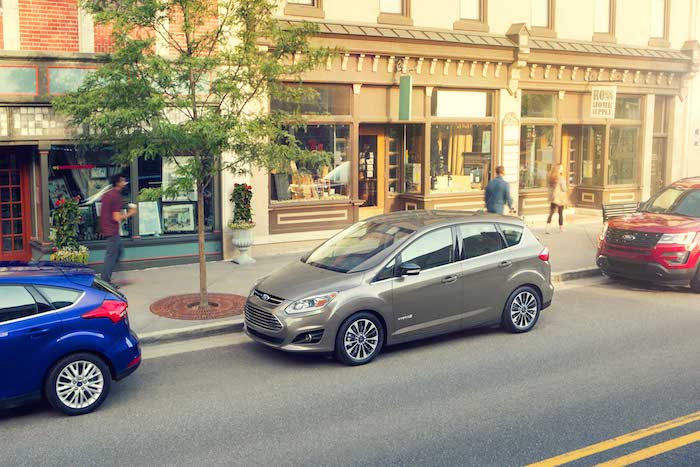 | | |
| --- | --- |
| Engine oil | 10,000 miles or 12 months |
| Engine air filter | 30,000 miles |
| Oil filter | 10,000 miles or 12 months |
| Cabin air filter | 40,000 miles |
| Orange Coolant | 100,000 miles |
| Platinum spark plugs | 100,000 miles |
| Automatic transmission fluid | 150,000 miles |
Ford C-Max drivers everywhere can zip around town in style, all while helping out the environment. The Ford C-Max gives you incredible versatility and efficiency, but only as long as you take care of it. With the help of our Dickson City Ford service center, drivers can keep their car in great shape through regular maintenance. Our highly skilled technicians will help you with all of your needs, whether it be a simple oil change or an extensive repair. Take a look at the recommended service schedule provided above, and be sure to schedule all of the necessary appointments so you can keep your C-Max out on the road for years to come.
Learn more:
If you're due for maintenance, simply make an appointment at Gibbons Ford by calling our team at (570) 489-4747 today!