It's that time of year: the air might be cooling down, but football season is heating up. And with football comes one of the great American pastimes: tailgating.
Football games are always full of fun and excitement, and this year will be a big one. With your favorite players creating excitement on the field, it is your job to create it off the field. Luckily, our Scranton area Ford dealer has some tailgating tips below for all to enjoy before making a trip out to Eagles Stadium, Beaver Stadium, or wherever your favorite team plays.
Plan ahead: Tailgates should not be last minute things. While they can still be fun when thrown together without much planning, a well thought out menu is what makes a tailgate special. By thinking about what will be served a day or two before the game, fans will have plenty of time to get and prepare what they need.
Make a list: Planning ahead is one thing, executing that plan correctly is another. By writing down a list of what should be brought along the da of the tailgate, it makes packing and remembering that much easier and a lot less time consuming. Just simply load and check off the item.
Arrive early: Be sure to arrive three to four hours early. This gives fans plenty of time to prepare the food, play some games, and clean up. It is also wise to stay one to two hours after the game as well. Let the parking lot clear up and soak in the fact that the Eagles just (hopefully) won the game.
Prepare your ride: Coming prepared with tailgating equipment is always a must. Fly an Eagles or Penn State flag, bring a football to toss around, have a cornhole game set up. All of these are tailgating essentials. Another way Scranton area fans can come prepared is by decorating their ride with Ford accessories. From F-150 bed products to roof-racks, being prepared is a must.
Meet your neighbors: Football is all about having a good time. Whether it is a hometown fan or an opposing team's fan, extend a hand and offer them some food and drinks, if available. While winning is great, having fun is the most important.
Clean up: Be sure to extinguish any fires, clean up all of the trash, and dispose of it correctly. Don't be that group of people that leaves the parking lot a mess. Help others in need as well by lending a trash bag or helping hand.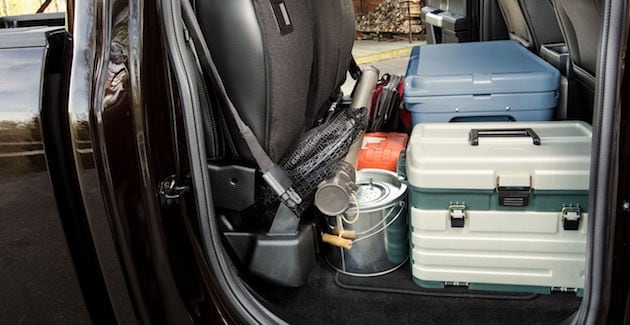 Tailgating always creates unforgettable memories, as it brings people together. Whether it is with family or a new group of friends, fans can get the party started right with these tips above. From the Ford Explorer to the Ford F-150, we offer many types of vehicles that are great for tailgating. With exceptional cargo space and towing capacity to bring what is needed, Gibbons Ford has the right vehicles and accessories to make you the life of the tailgate.
Contact Gibbons Ford by calling us at (570) 489-4747 and let us help with all of your tailgating questions!