Looking for a monster vehicle prepped to handle Pennsylvania winters? From the 2018 F-150 to the 2018 Ford Edge, our dealership near Tunkhannock will keep you on the road when everyone else is snowed in. So–the question is–what makes Ford so special?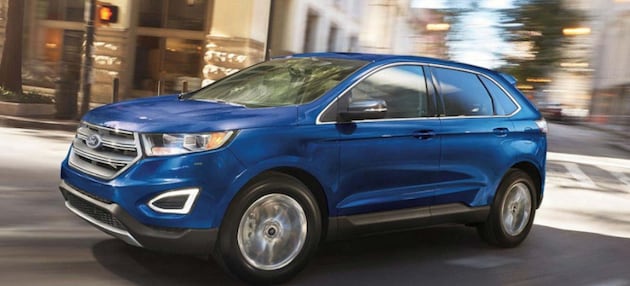 What's Ford Got To Offer?
Intelligent AWD
The available Intelligent All-Wheel-Drive system uses sensors to calculate road conditions and monitor speed and throttle; this allows the car to deliver torque and power where it's most needed! If the car slips in the front, 100% of torque will be delivered to the rear axle. Now that's one smart system.
Intelligent 4WD
Need something built for more rugged terrain? Opt for the intelligent 4WD; it has the same smart technology as the intelligent AWD system but adds sensors that automatically respond to slippage on off-road surfaces. The 4WD is perfect for the extra adventurous type.
Featuring an advanced Terrain Management System designed to handle any expedition, Ford Intelligent 4WD travelers can choose between five different driving modes: normal mode, mud/rut mode, sand mode, snow/grass/gravel mode, and Hill-Descent Control mode. You'll have no issue driving right over that snow pile in front of your driveway!
4-Wheel Drive
Also available is the standard 4-wheel drive option, which allows drivers to turn a knob and choose between three different driving modes: one for normal operation, one for off-roading, and one for snow.
What Are My Vehicle Options?
With all these drive options available on the F-150, the Escape, the Edge, the Explorer, and more, our dealership near Tunkhannock is here to place you in the snow-ready vehicle perfect for you. It's not just enough to get you through the snow; Ford Intelligent AWD, Intelligent 4WD, and 4-wheel drive will have you effortlessly driving over snowy terrain as if it was a midsummer's day outside.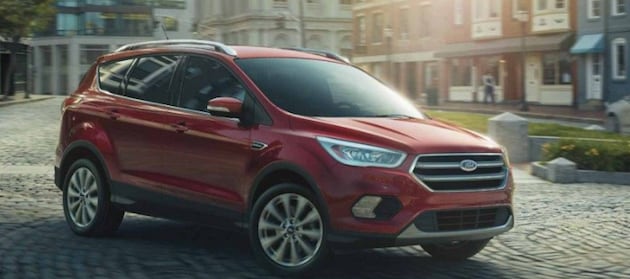 If you have any questions or would like to schedule a test drive, contact our dealership at (888) 550-3720.